Appointment Policy
Respecting each other's time...
Missed Appointments....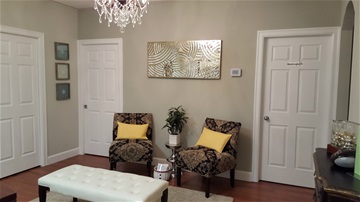 Your appointment time is valuable! Please respect our mutual time and give adequate cancellation notice so that someone else is able to fill that spot. Thank you!
How to Cancel:
Website E-Mail: "Reply" to your appointment Notification E-mail or appointment Reminder E-mail with your message to interact with the online appointment book.
General E-Mail: bellrmtmassage@shaw.ca
Cell Phone: 780-970-3475 (24 hour Voicemail or Text)
You will receive automated notifications from the online appointment program each time your name interacts with the book.
Automated "appointment reminders" are sent the day before your appointment. If you are unsure about an appointment, please call for clarification.
Clinic Policy: If you frequently miss scheduled appointments, and have not notified me, missed appointment charges may be applied to your account.
Late Arrival: A quick message to let me know you are running late is appreciated. Your appointment time might have to be reduced, but I will give you as much of your time as possible.
Note: I do recognize that occasionally circumstances arise that are out of your control (sudden illness, family emergencies) and so an exception to the above policies will be considered.