Effective FEBRUARY 1, 2020
#272, 2755 Broadmoor Blvd, Broadmoor Plaza B, Sh Pk T8H 2W7
If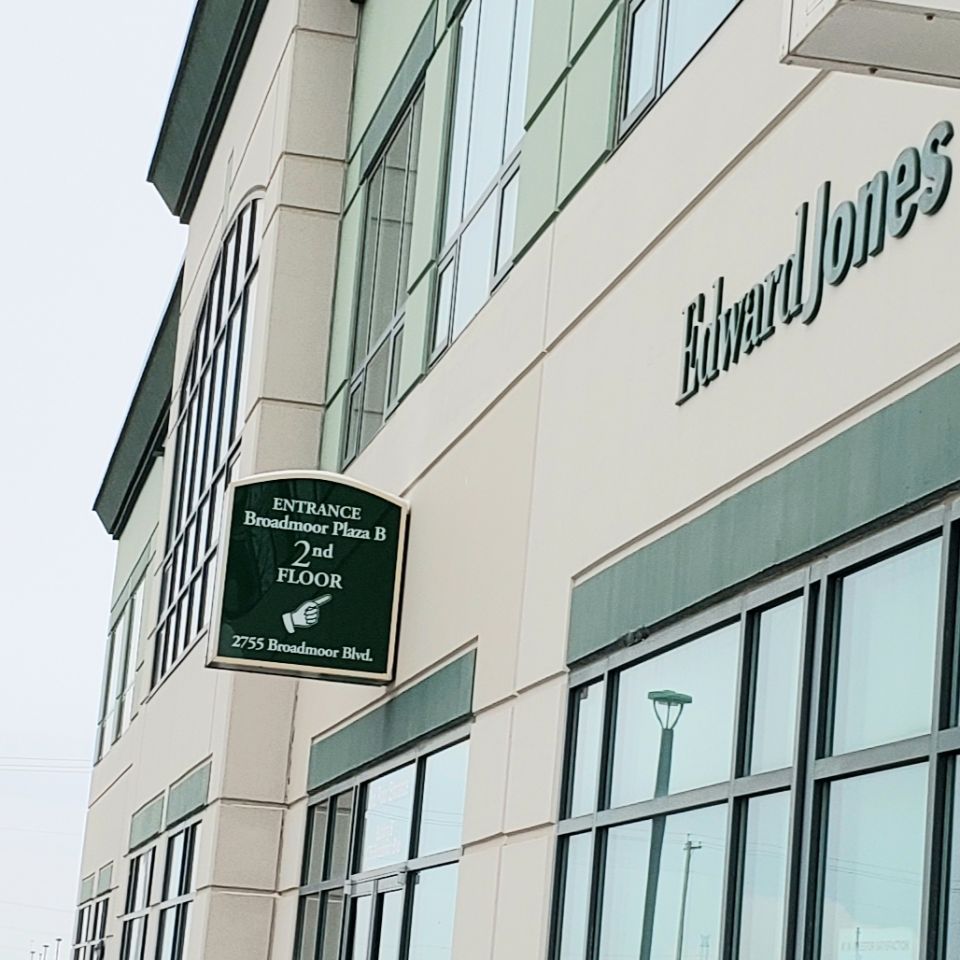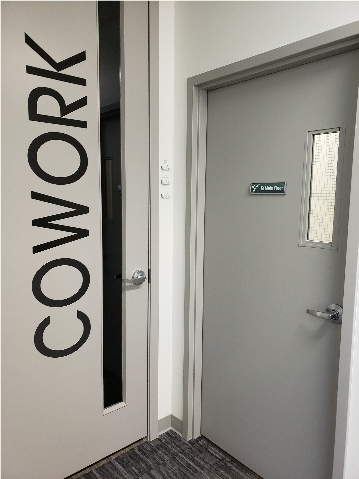 Suite #272 - 2755 Broadmoor Blvd, Broadmoor Plaza B , Sherwood Park, AB T8H 2W7
CELL PHONE: 780-970-3475
Closest intersection is Broadmoor Blvd and Prairie Drive.

Broadmoor Plaza A and B at 2755 Broadmoor Blvd, (Beige and Green Buildings) are located between the Prairie Drive 7-11 Convenience store and the Holiday Inn Express on Broadmoor Blvd.
I am in the Southeast RIVET COWORK office located on the 2nd Floor.
HOW TO FIND MY OFFICE ON THE 2nd FLOOR:
Enter the building at the Second floor lobby entrance on the Southeast corner, next door to Edward Jones Investments. (see photo above)
My COWORK door is on your immediate RIGHT as you exit the stairwell, and about 5 steps down the hall on the right if you use the elevator. (See photo above) There is a second COWORK office at the other end of the hallway past RIVET office.
Washrooms are in the hallway just around the corner on the LEFT, opposite RIVET. (There is no washroom inside the office, so head there first if needed).
The COWORK door is LOCKED, please ring my doorbell! If you are more than 8-10 min early I may be finishing with the previous client, so will be with you as soon as I can. Thanks for your patience!

If you look up at the second floor from outside, you will see large circle signs on the windows that say "RIVET". My office windows are the two corner windows directly above Edward Jones office.
There is plenty of unassigned parking at the East end of the Plaza and along the perimeter of the lot or close to the building and this entrance.
Click the Google Maps link below to find your route.
Link to: Google Maps